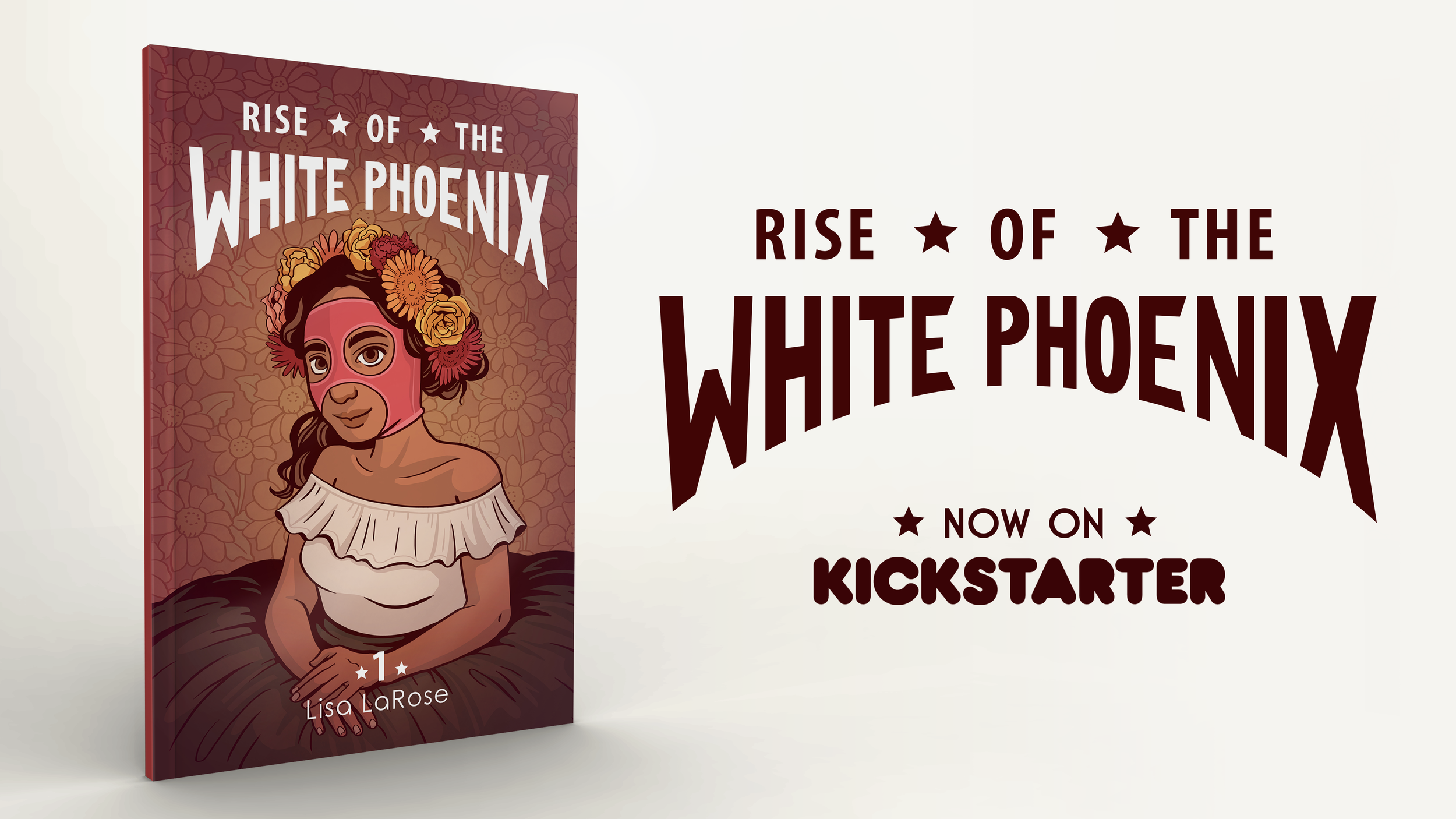 Be the first to get a copy of my new comic! Now on Kickstarter!
Rise of the White Phoenix is a comic about a young girl named Luisa who wants to become a Luchadora: a Mexican wrestler. Luisa has been keeping her fighting a secret from her father, who does not approve, but he's been keeping secrets too...
In Book One, Luisa is determined to find out if she has what it takes to go pro. Does she have the skill? Can she handle the pressure?